COMPETITIVE
KARATE
A REWARDING
EXPERIENCE
Competitive karate is an important aspect of World Kanreikai Karate. Our competitors have distinguished themselves time and time again in numerous tournaments and Championships over the years.
We encourage all of our students to experience karate competition. Kata, weapon kata and combat events allow each student, regardless of age or belt level, to stand out in his own way. Our instructors put a lot of energy and effort into preparing their competitors physically and mentally and instilling a strong team spirit. Their participation in regional, national or international tournaments then turns into rewarding sporting and human experiences.
Some World Kanreikai Karate schools are masters in organizing safe and inclusive tournaments that promote our sport to the population.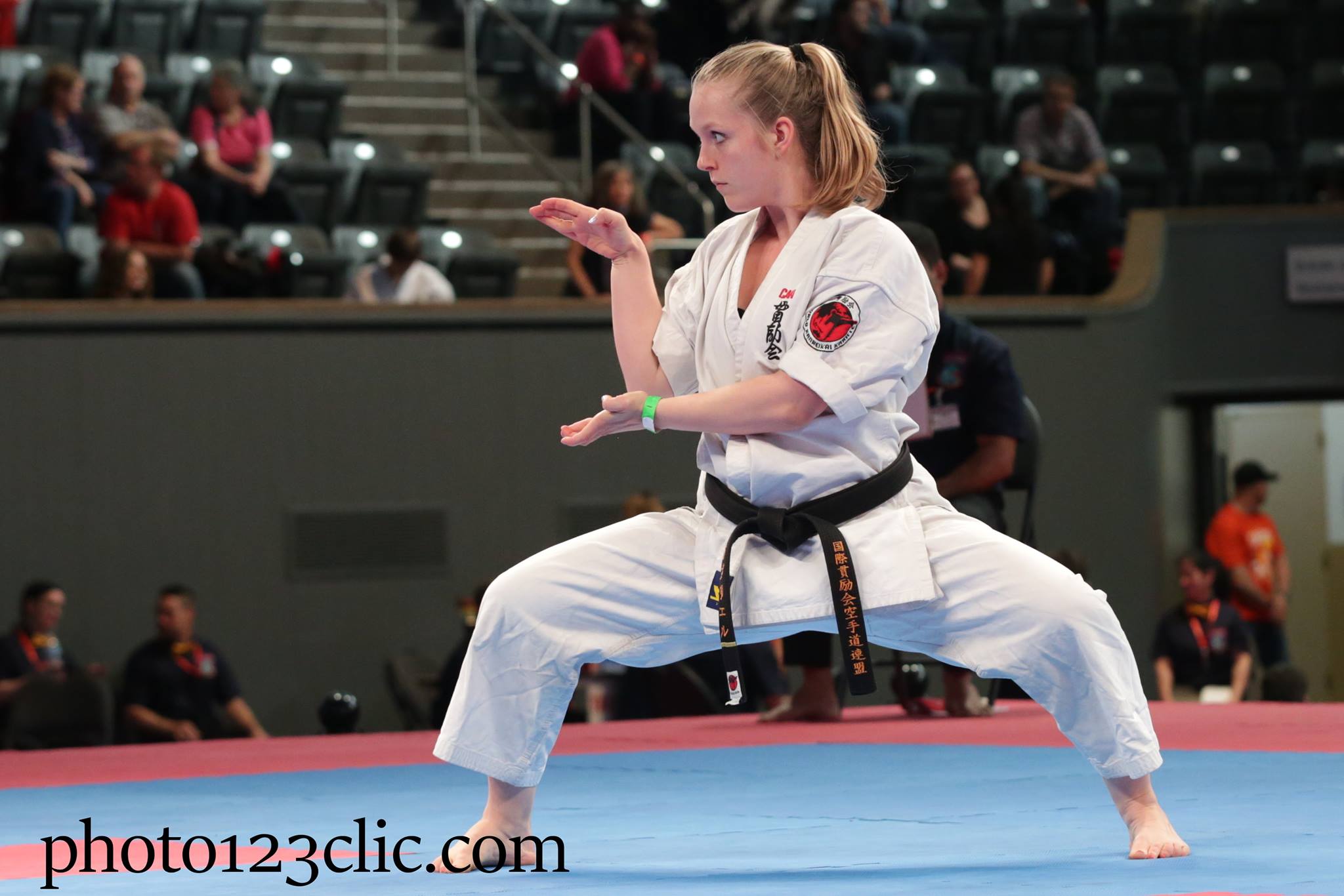 AT WORLD KANREIKAI KARATE EVERYONE CAN EXPERIENCE COMPETITIVE KARATE.
COMPETITION FROM CHILDHOOD
We train our young students to compete as soon as they show interest. We make sure they are physically and mentally ready and that the type of competition fits their level. We want each participation in a tournament to be constructive and motivating for them, regardless of the results obtained.
Our teenage competitors take on individual challenges while feeling supported by their teammates who all live through the same experiences with great intensity. These teens are courageous and determined and serve as role models and inspiration for the younger members of the team. All come out enriched by these tournaments and karate championships.
ALL CAN EXPERIENCE COMPETITION
We encourage our students to experience competition regardless of their age and abilities. We make sure the level of competition is safe and appropriate and we train them to optimize their performance. We prepare all our competitors to do their best while respecting the established rules and their opponents.
INTERNATIONAL LEVEL COMPETITION
Many seasoned competitors have represented World Kanreikai Karate at International Championships around the world. Several have won world titles thanks to their skills, hard work, determination and perseverance. These athletes are the inspiration for many young students who dream of following in their footsteps.
THE BENEFITS OF COMPETITIVE KARATE ARE MANY, NO MATTER THE RESULTS OBTAINED
Our competitors are sure to find their competitive experience rewarding, whether at tournaments organized by World Kanreikai Karate or by various karate organizations. They take part in the events that interest them and that our coaches recommend to them according to their age and skills:
Kata
Weapon Kata
Contact Fighting with protection gear
Contact Fighting without protection gear (Knockdown) – 18 years old and over
Regardless of the results achieved, a competitor will experience a sense of personal accomplishment. He will be proud and motivated to continue training, to push his limits. The support of the competition team and coaches is essential so that each competitor can benefit from this experience in complete safety and with respect for himself and others.