Manny Matias, 8th dan, is a grand master of traditional Japanese Contact Karate. He learned and practiced his art under the direction of Soshu Shigeru Oyama and made his mark thanks to his great performances as a lightweight Champion fighter and the oustanding quality of his teaching.
The strong team of leaders who assist Hanshi Manny within World Kanreikai Karate is key to the success of the organization. Inspired by Shihan Denis Cordeiro, the Shihan and Sensei who manage the Kanreikai schools act with diligency and entrepreneurship.
Hanshi Manny Matias, Grand Master of World Kanreikai Karate
Hanshi Manny Matias, 8th dan, cofounder and Grand Master of World Kanreikai Karate, has been training students in the United States and Canada since 1971.
During the 1970s and 1980s, Manny Matias acquired a solid reputation as a lightweight fighter and a knockdown champion in North America. Since then, he has trained many champions for international full contact tournaments. He is highly regarded in martial arts circles worldwide as both a fighter and a technician in Japanese Karate.
Hanshi Manny has received numerous awards during his career. Namely, in 2003, he was admitted to the USA Martial Arts Hall of Fame and named "Shihan of the Year in Japanese Karate".
Manny Matias started training in Tae Kwon Do and Aikido in the early 70's. After obtaining his black belt, he taught Tae Kwon Do at two schools.
In the mid 70's, after an extensive search, Hanshi Manny Matias chose to pursue his martial arts practice in traditional Japanese karate. He gave up his schools, black belt, and title as a Sensei to train under the guidance of the great Soshu Shigeru Oyama. Soshu Shigeru was then Saiko Shihan in the Kyokushinkai Karate Organization founded in Japan by grand master Mas Oyama. Training intensely, Hanshi Manny soon became a champion fighter of the organization and opened his Kyokushinkai dojo in Connecticut.
In mid 80's, when Soshu Shigeru Oyama separated from Kyokushinkai to form World Oyama Karate, Hanshi Manny followed him, contributing to the foundation and development of this new organization. He was 4th in charge within World Oyama Karate, an organization that counted thousands of students and members.
Hanshi Manny Matias faithfully followed his Master until Soshu Shigeru Oyama closed his dojo in New York and stepped down as director of the organization in 2004.
Thereafter, Hanshi Manny and his associates founded a new organization called World Kanreikai Karate. It is within this organization that he pursues the teachings of the great masters Mas Oyama and Shigeru Oyama.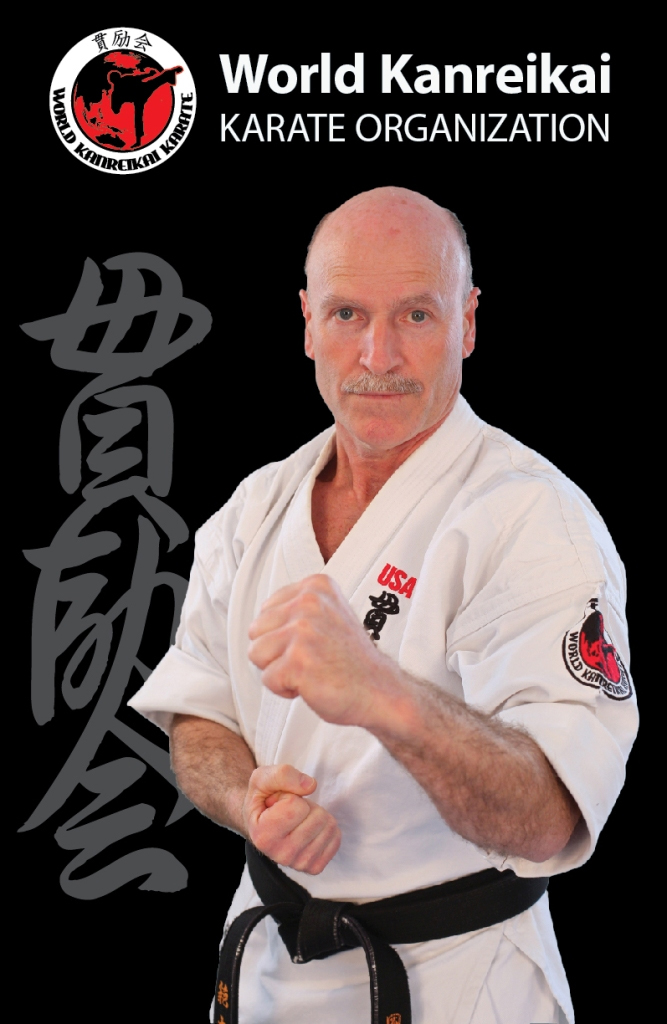 Leaders of World Kanreikai Karate
Here are the leaders who are at the origin of World Kanreikai Karate and who continue to put their shoulder to the wheel to make this organization a flagship of contact karate in North America and around the world.
FOUNDERS
Hanshi Manny Matias, 8th dan
Shihan Shlomi Levy, 6th dan
Shihan Denis Cordeiro, 5th dan
Sensei Robert Underhill, 4th dan
GRAND MASTER AND CHIEF INSTRUCTOR – HANSHI MANNY MATIAS
Development Board
Denis Cordeiro
Chris Gonçalves
Michaël Cordeiro
Promotion Boeard
Chris Gonçalves
Calvin Ortiz
Dominic Morin
Denis Cordeiro
Technical Board
Michaël Cordeiro
Chris Gonçalves
Calvin Ortiz
Dominic Morin
PRESIDENT – SHIHAN DENIS CORDEIRO
BRANCH CHIEF
Shihan Denis Cordeiro
Montréal, QC + East of Canada
Sensei André LeBlanc – Irishtown, NB
Sensei John Pendergast – Halifax, NE
BRANCH CHIEF
Sensei Michaël Cordeiro
Montérégie, QC
BRANCH CHIEF
Sensei Dominic Morin
Lanaudière, QC
BRANCH CHIEF
Sensei Chris Gonçalves
Connecticut, USA
BRANCH CHIEF
Sensei Calvin Ortiz
New York, USA
Shihan Jose Cotton, Shihan David Sheeger, Sensei Maria Van Dessel – NYC, NY
BRANCH CHIEF
Shihan Shlomi Levy
Israel