Our Kanreikai karate schools are located in Canada and the United States. We teach a traditional Japanese style of karate and pursue the teachings established by our great masters Mas Oyama, Shigeru Oyama and Manny Matias.
Hanshi Manny Matias has been at the head of our organization since its inauguration in 2004. With the support of the Shihan and Sensei of World Kanreikai Karate, he works tirelessly to promote the practice of Kanreikai Karate.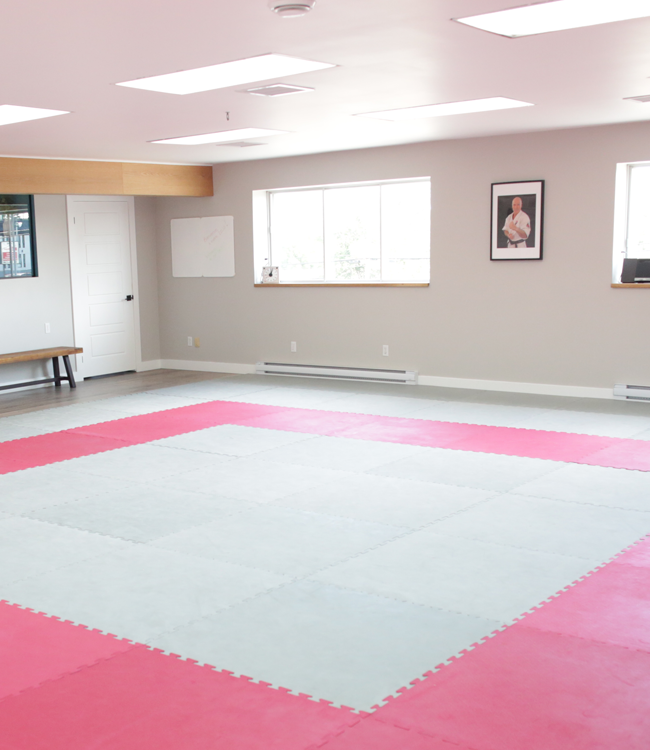 Montreal Kanreikai Karate
Since 1998, our karate school has welcomed students of all ages and levels. We teach karate in a friendly atmosphere where respect, perseverance and mutual aid are valued. We follow the teachings of the great masters Mas Oyama, Shigeru Oyama and Manny Matias, who are at the heart of World Kanreikai Karate.
Contact
4830, St-Charles
Pierrefonds, QC
Canada H9H 3E1
Shihan Denis Cordeiro
Tel: 514-834-8458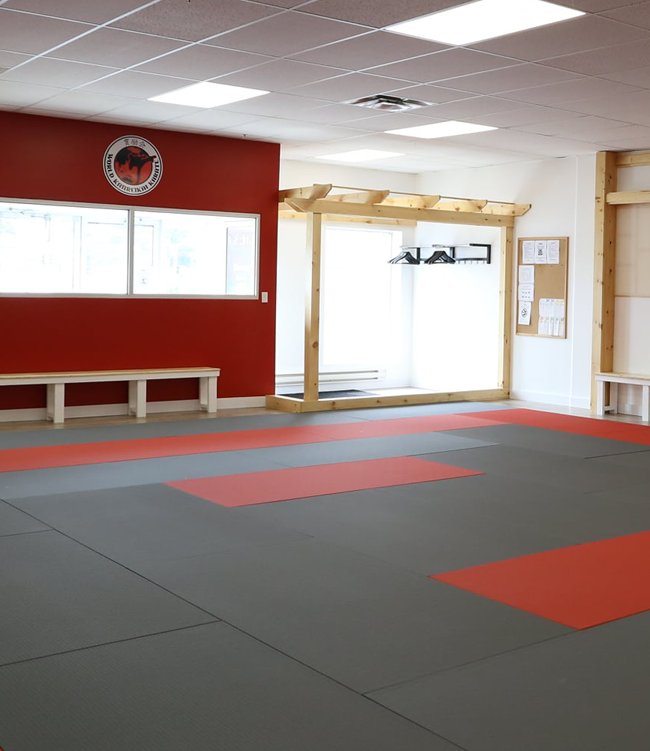 Vaudreuil Kanreikai Karate
Our karate school is located in the center of Vaudreuil-Dorion. Since the opening of our school in February 2013, we have been welcoming children (from 4 years old), teenagers and adults, including several families. They all benefit from the practice of Kanreikai karate in terms of physical fitness, cardiovascular endurance, self-confidence, focus and discipline.
Contact
280, Bourget
Vaudreuil-Dorion, QC
Canada J7V 9K7
Sensei Michaël Cordeiro
Tel: 514-830-2945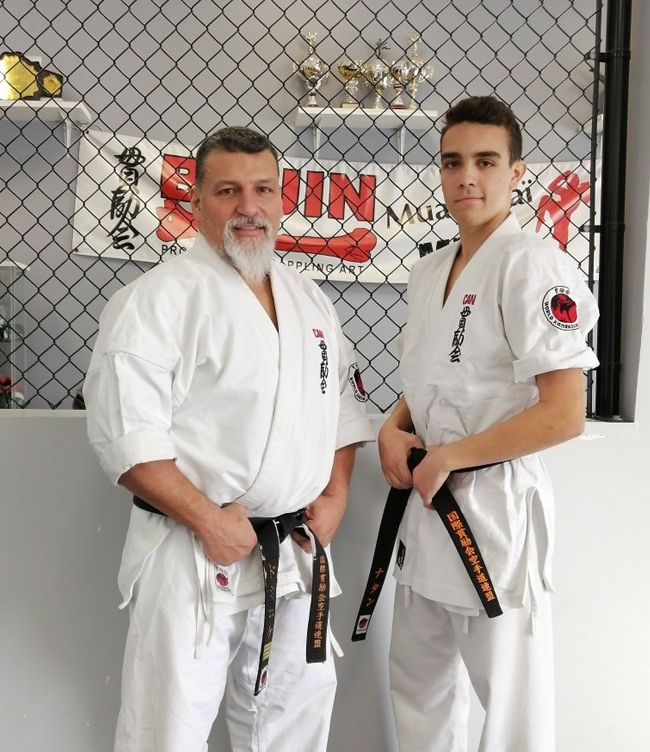 Joliette Kanreikai Karate
At Joliette Kanreikai Karate school, we have proudly served the people of Joliette and its surroundings for over 20 years. We have also been offering courses in grappling, Brazilian jiu jitsu, kickboxing, boxing and mixed martial arts for the past few years to satisfy the growing interest of the population in these martial arts.
Contact
499b, de la Visitation,
Saint-Charles-Borromée, QC
Canada J6E 4P1
Sensei Dominique Morin
Tel: 450-753-7231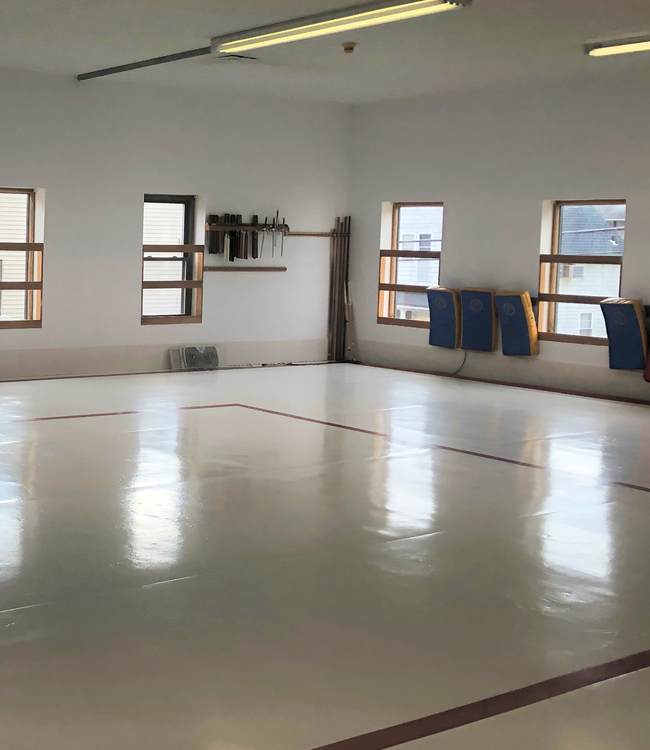 Kanreikai Karate of Connecticut
At Kanreikai Karate of Connecticut, we offer traditional Japanese full contact karate. Our dojo excels at working with students of all ages and levels, helping them achieve their goals and develop to their full potential.
Contact
13, Barnum Court
Danbury, CT 06810
États-Unis
Sensei Chris Goncalves
Tel: 203-791-1276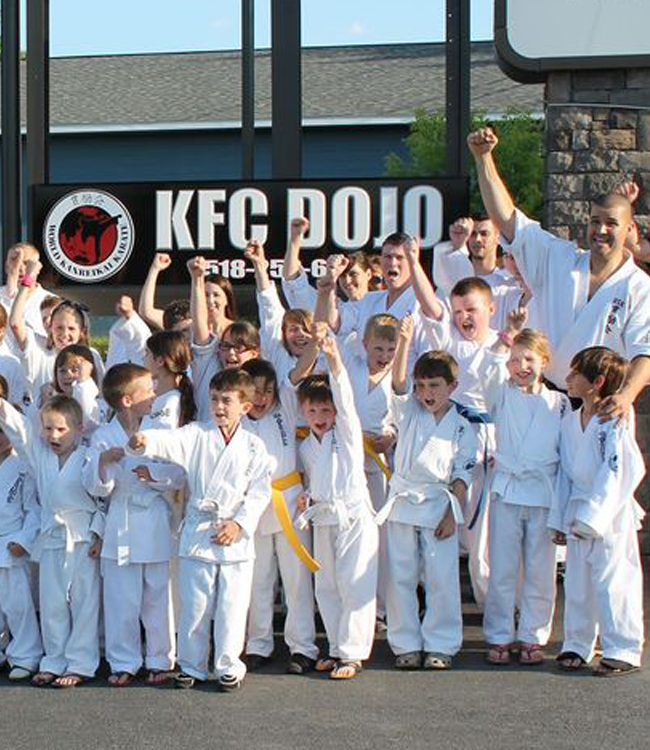 Ravena Kanreikai Karate
At the Ravena Kanreikai Karate Center, Sensei Calvin Ortiz and his instructors offer classes for the whole family. The emphasis is on the development of each student according to his/her skills, on effort and surpassing oneself.
Contact
2480, Route 9W unit #17
Ravena, NY 12143
États-Unis
Sensei Calvin Ortiz
Tel: 518-253-6034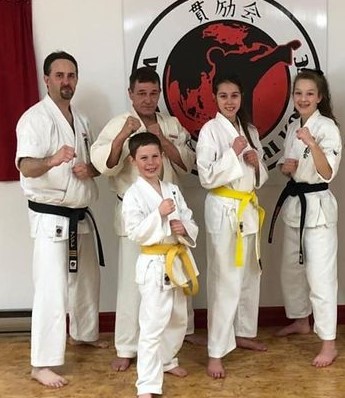 Irishtown Kanreikai Karate
Irishtown Kanreikai Karate brings you a comprehensive physical activity program designed to improve your level of fitness while learning skills in traditional Japanese karate, a martial art that is sure to make a positive difference in your life.
Contact
733, Ammond Rd
Irishtown, NB
Canada E1H 2M4
Sensei André Leblanc
Tél: 506-384-8443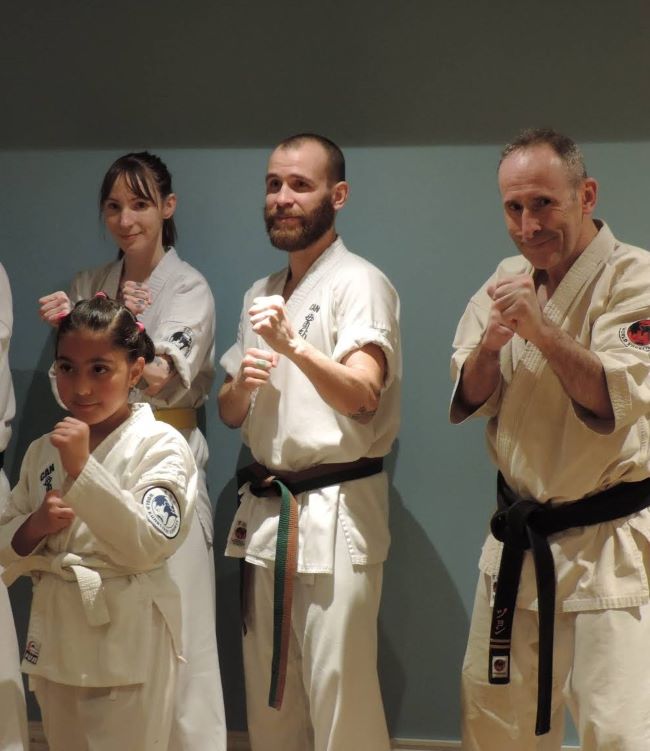 Halifax Kanreikai Karate
Halifax Kanreikai Karate offers you a traditional Japanese contact karate program (kata, combat, traditional weapon kata) as well as self-defense classes. Our dojo welcomes students of all ages and supports them in their karatekas journey. They are sure to improve their physical fitness and gain self-confidence.
Contact
22, Glendale Ave., suite 6
Lower Sackville, NS
Canada B4C 3M1
Sensei John Pendergast
Tel: 902-456-9160